Social Media Marketing
Social media marketing is one of the most important marketing tools at your company's disposal. In fact, it's no longer optional. Thousands of companies – probably including yours – are already experiencing success in building their online communities.
Social Media Management
At Lionhead Marketing, we can create a paid social media campaign for your business based on your needs and opportunities discovered in our  research phase. The end result of this in-depth interaction instills feelings of loyalty and trust, while increasing your website traffic! Currently, our team manages paid advertising campaigns on popular social outlets like YouTube, Facebook, Instagram and LinkedIN!
Social media marketing is important for all businesses today with Facebook having more than 2.3 billion active monthly users, Twitter offering 326 million active users and Instagram having more than a billion active users. With this form of marketing you can reach a wider audience quickly, boosting your brand visibility, increasing website traffic and helping you convert more visitors into customers.
Remember the majority of your potential customers have a social media account and are on social media daily. Your brand awareness and credibility will be boosted when embracing social media marketing. We provide expert services you can count on to ensure people will talk about your brand on social media, increasing your audience considerably.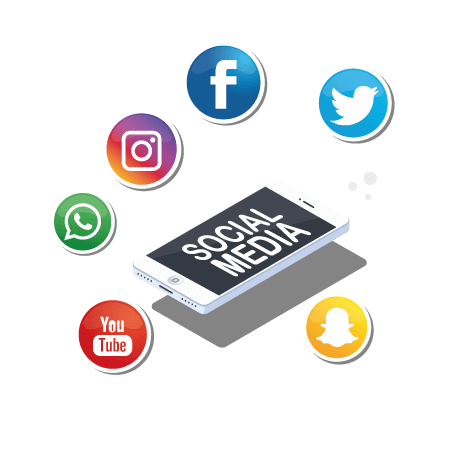 one of the best ways to target your most qualified audience. It allows you to reach them where they're already looking and get ahead of your competitors.
Our creative team will tailor a custom brand strategy, logo design, brand guides and custom graphic design projects for your business.
With our SEO services, Start earning more qualified search traffic to your website today with our search engine optimization services.
The custom website designed for your business is tailored to meet the needs of your customers, and we want you to be involved in every step of the process!